My main goal is to get a team to a healthy place. Healthy relationships and trust between team members and leaders is the basis for getting stuff done. To achieve that, I have conversations to figure out what the team needs and what to change. Step by step, we eliminate frustrations and simplify processes. We strengthen the team spirit, get better results and have fun while doing it!
What you'll get
CLARITY CREATION
Most employees know very well what's missing when things are stuck. Often it's clarity on roles and responsibilities. Who does what when and how will others know about it? I co-create the solutions that fit with the people in your team or department.
ENHANCING EFFECTIVENESS
Open conversations build trust, which in turn makes teams more productive. I encourage people to speak up, question old patterns and design simpler and more effective ways of working. Short focused meetings after which all to dos are clear- yes, please!
JOY INFUSION
I don't believe work has to be oh-so-serious all the time. Some laughter helps people relax, connect to each other better and is a huge morale boost. Let's infuse some joy into getting things done, shall we?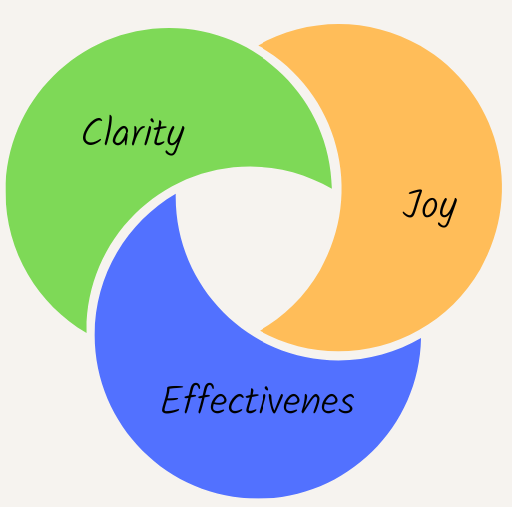 ---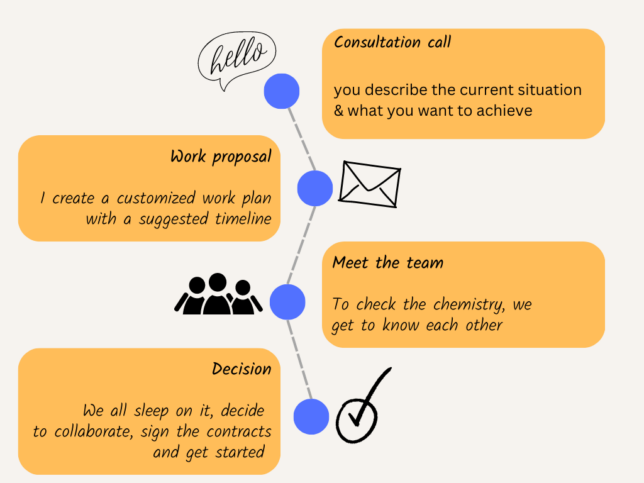 From call to contract
Let's get on a call to say hi and see how I can support you.
If you like my proposal, I meet the team in question and chat with them to see if it's a good fit.
They can discuss and think and if we all agree to try it out, we'll get things going.
---
My work with your team
First we have to find out what the people see, know and want.
Then we come up with ways to do things better, easier, more effective.
Changing behaviors and remembering agreements needs time, so we practice together.
We repeat this 3-step-process as often as we can in a way that makes sense for everyone.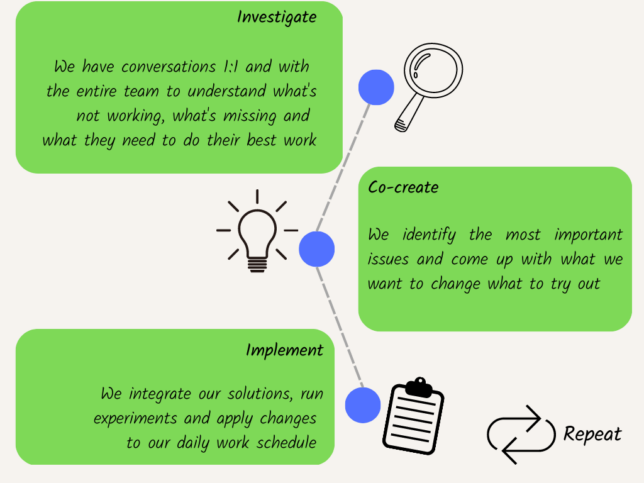 Ready to talk?