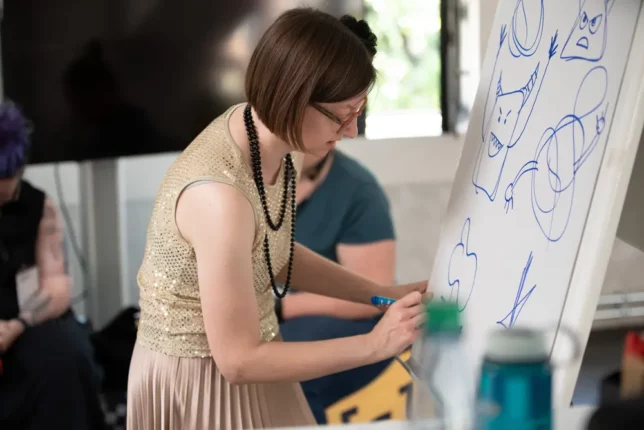 Sometimes you just need to come together for a few hours to figure out some stuff.
And more often than not, it's helpful to have someone elst prepare, facilitate and document, so everyone can actively participate.
That's where I come in because workshops are my favorite!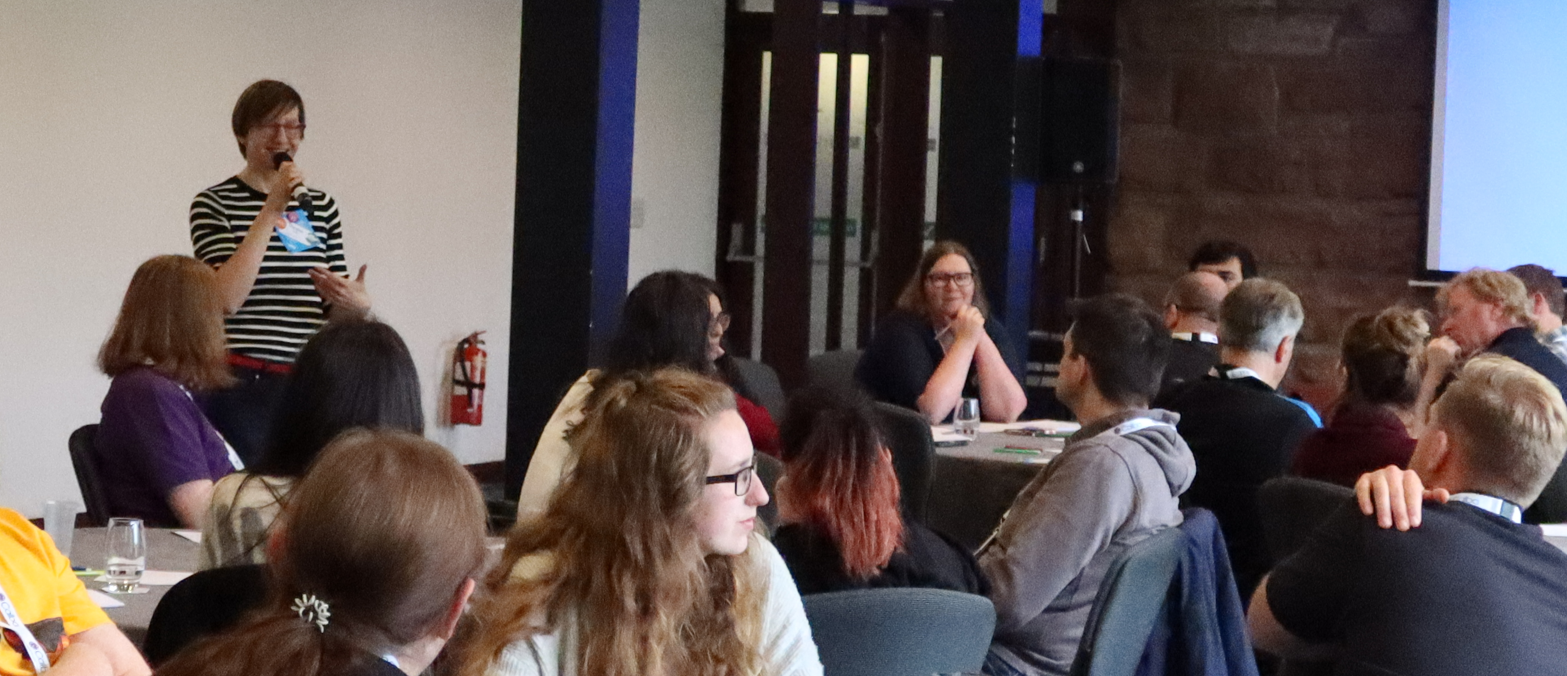 A vague agenda?
Winding discussions that lead nowhere?
No outcomes and next steps?
Not with me.
Be it a quarterly team workshop, a training series for agile methods or a department strategy session for 5, 50 or 250 people, remote or onsite, in English or German,
I've got you.
My facilitation toolbox includes Liberating Structures, Open Space, Marketplace, Barcamp, Graphic Facilitation and Training From The Back Of The Room.
---
Sounds like what you need? Let's talk